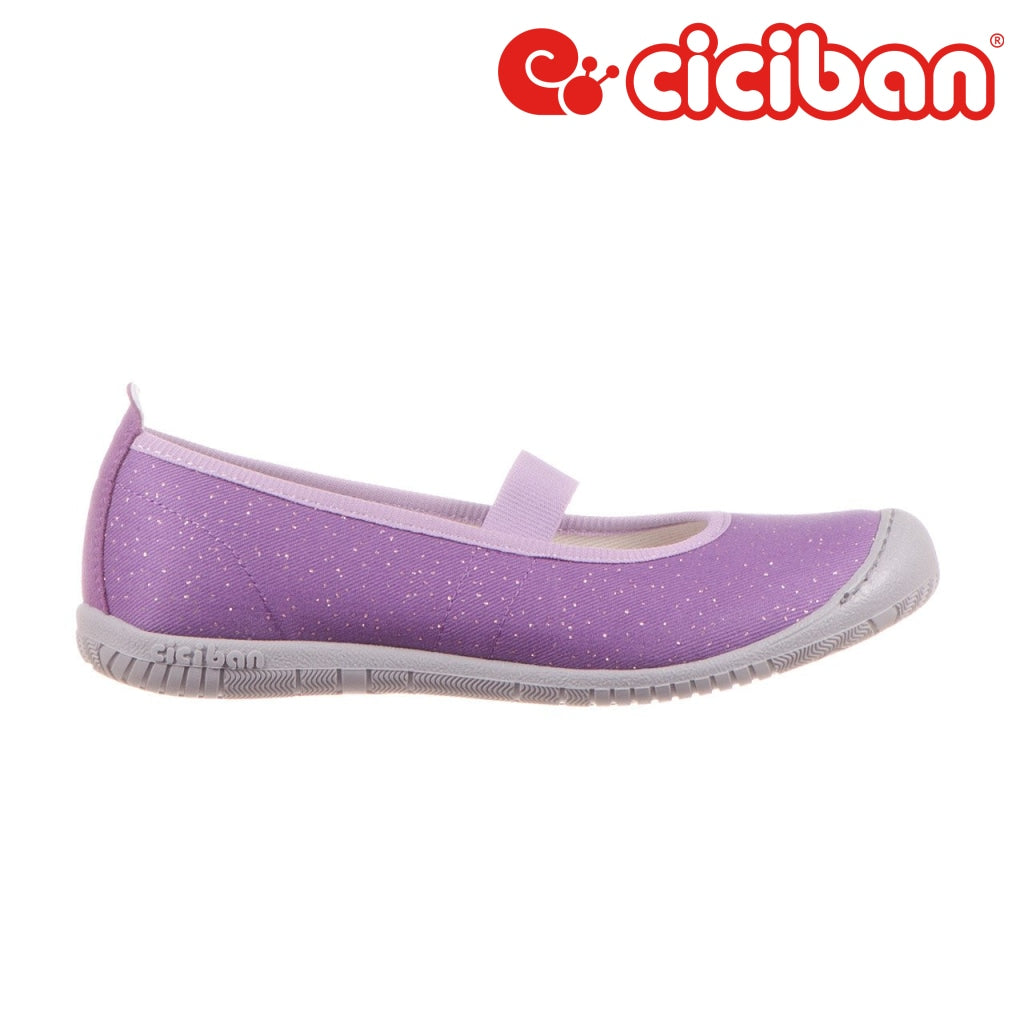 Slipper Kylie 97
Quick Overview
Fun hot' purple canvas slipper with glittery dot accents!' Girl's slipper or light shoe. Leather insole with arch support. Leather reinforced heel and toe cap. Perfect for around the house!...
Fun hot' purple canvas slipper with glittery dot accents!' Girl's slipper or light shoe. Leather insole with arch support.
Leather reinforced heel and toe cap.
Perfect for around the house!
Please note that our slippers fit a bit longer than most shoes (about 0.5cm longer).
Made in Europe.
Return Policy
For all returns and exchanges you pay for returning the item to us, and we will pay for shipping the new item back to you! We will accept returns on unworn, as-new items in their original and undamaged packaging for 30 days after the original purchase date. Please contact us for a return authorization. All returns are subject to inspection before issuing a refund for the value of the item. If you wish to exchange your purchase for a different size or colour, simply contact us for a return authorization. Once the authorization is received, send back the item via the courier of your choice.
SIZING
Before You Buy
All Ciciban Canada footwear is sized using the European size convention. You can find our sizing chart and full sizing instructions here!
Warranty
Ciciban Canada Limited Warranty Information
Ciciban Canada offers our customers a One-Year Limited Warranty on all Ciciban Canada footwear. Ciciban Canada reserves the right to inspect any shoe for determination of a no cost repair or replacement. We also reserve the right to refuse any claim if it is deemed not covered by this warranty.

Click here for full details about what is and is not covered under Ciciban Canada's Warranty
Use And Care Information
Footwear is suitable for use in dry weather or indoors. except for footwear marked waterproof. All leather footwear is made from leather produced in an environment friendly way and coloured with water-soluble colours. Due to this characteristic, footwear of stronger colours in particular can get discoloured if soaked. In the same manner coloured lining or coloured upper without lining can colour your socks at times of sweating. We therefore recommend you wear socks in the colour of lining. Fashionable footwear is often made from trendy materials that can be more susceptible to wear and tear than normal materials (patent leather, laminates, etc.) In the same manner footwear of softer, pastel colours, in particular suede footwear is more delicate than footwear of normal colours. For this reason, we recommend you take particular care of such shoes. Putting on your shoes: Always use a shoehorn when putting on your shoes or at least push your toes forward first, and then follow with your heel. Do not press with your heel on the ·leather edge of the shoe because you might damage it and the heel cap. Cleaning and polishing: Use cleaning and impregnation creams or sprays, depending on the material of your shoes. If your shoes have been coloured, we recommend you use a neutral cream or spray to preserve the original colour. Do not wash your shoes by hand or machine. If your shoes get soaked, do not put them on heaters, radiators or under sunshine, as this can irreversibly damage the materials. The best thing to do is to put newspaper in them and dry them at room temperature. '\.. All shoes are made assuming that the part touching the ground will be ~e sole. Any other use, such as crawling, sliding, bicycle braking by touching your foot to the ground and similar, can irreversibly damage the upper and sole of your shoes. How quickly the soles of your shoes will wear out depends on how and how often you wear them. For this reason, this can not be subject of a complaint.